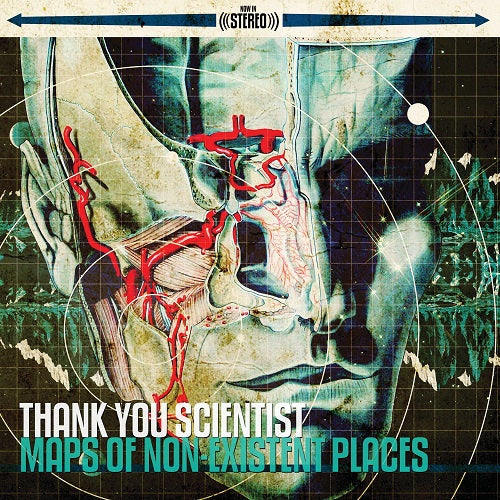 Thank You Scientist Maps Of Non-existent Places Non existent New CD
Buy With Confidence
Free Shipping (Australia Only)
Australia Wide
Peace of Mind
60 Day Return
Thank You Scientist Maps Of Non-existent Places Non existent New CD
***** This is a preorder for a new release CD that is not yet released. The release date for this item is 02-09-22. This item will be shipped from our Melbourne Warehouse within 5 days of the release date *****
Please note image may vary
Remixed and Remastered of the 2012 debut full length.
For the uninitiated, Thank You Scientist was forged from the music program at Montclair State University in New Jersey when guitarist Tom Monda met saxophonist Ellis Jasenovic and trumpeter Andrew Digrius. The three bonded over their love for Frank Zappa, Mahavishnu Orchestra, The Beatles and Harry Nilsson. Those influences would become the seeds for what Thank You Scientist would evolve into today. With the addition of vocalist Salvatore Marrano, bassist Greg Colacino, drummer Odin Alvarez and violinist Ben Karas, Thank You Scientist's lineup of virtuoso musicians was complete. The band would go on to self-release an EP, The Perils of Time Travel, in 2011 followed by their debut full-length, Maps of Non-Existent Places, in 2012, which caught the ear of Claudia Sanchez (Coheed and Cambria), a fellow purveyor of progressive stylings, and led to his signing of the band on his new label Evil Ink Records To pinpoint Thank You Scientist s sound would be inconceivable. On Maps of Non-Existent Places they hold a virtual master class on musicianship, fusing elements of progressive rock with jazz fusion, classical, metal, psychedelic and pop for a head spinning, mind-blowing listening experience. The seven-piece band, who collectively play some 20 instruments, boasts a hyper-composed sound which is indebted to their experience and formal training in both classical and jazz idioms. A Frank Zappa for the indie generation? Incubus jamming with the Mahavishnu Orchestra? Mr. Bungle and Steely Dan joining forces to fight Godzilla? King Crimson and the Brecker Brothers serenading you at your bedside? It all seems so strange on paper, yet it s sure to satisfy your ears in the best of ways.
Australia Wide:
We offer FREE Shipping, Australia wide on any order. No minimum purchase value! Free shipping is via Australia post.
Express and registered post are also available at an additional fee.
Shipping Time
Orders are generally dispatched with 48 hours of your payment being processed (Excluding weekends and public holidays). Delivery time will vary depending on your location within Australia and should be no more than 3 - 9 working days. Please note postal services do not operate on Public Holidays and weekends.
We offer a 60 day returns policy on all items. We will exchange any item or give you a full refund if:
» Your item is defective i.e. a manufacturing fault
» You have been sent the wrong item.
Return postage costs will be refunded in full upon receipt. Please contact us prior to returning an item.
Change of mind within 60 days is accepted as long as the item is unopened and returned in original condition. (Return Post to be paid by buyer)
Satisfaction Guarantee
We want to make sure that your online shopping experience with Kish Kash Entertainment is a pleasant one. If you are not completely satisfied with your order or any part of your dealings with Kish Kash Entertainment please contact us so that we can rectify any problems.
Contact us: webstore@kishkash.com.au
or via the telephone 9am-3pm Mon-Fri :
Australian Customers Telephone: (03) 9349-1118
International Customers Telephone: +61-3-9349-1118