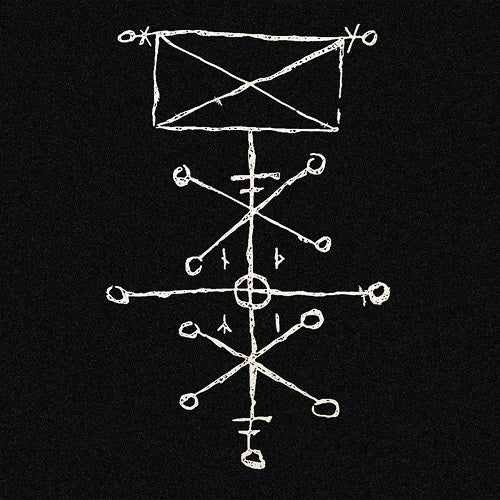 NYIP Collection 2 Disc New CD
Buy With Confidence
Free Shipping (Australia Only)
Australia Wide
Peace of Mind
60 Day Return
NYIP Collection 2 Disc New CD
***** This is a preorder for a new release CD that is not yet released. The release date for this item is 02-09-22. This item will be shipped from our Melbourne Warehouse within 5 days of the release date *****
Please note image may vary
Elusive Icelandic stalwarts NYIÞ present "᛬ᚢᛁᛋᚿᛁ•ᚼᛆᛏᛁ•ᚼᚱᛅ᛬". We've collected NYIÞ's (pronounced Neeth) first four releases from 2011 to 2019; a trilogy of tapes and material from a split album, into a unique whole. Cohesion is woven throughout the tape trilogy by a thread of curse-poetry. "Til eru hræ sem hafa aldrei verið menn og munu aldrei verða þó þau lifi enn" is a perversion of a nationally beloved poem on death acceptance. "Hati þá guð og helgir englar allir" is an invocation from a 17th century grimoire, petitioning God, alongside a multitude of other natural and super-natural entities, to hate the utterer's enemies. "Visni þitt hold svo betur megi hæfa þeim hug sem það hýsir" is a toast to the misfortune of the most deserving; literally 'Thy flesh wither, the better to suit the mind it houses'. "Caput Mortum", the final release represented in this anthology, breaks thematically with the preceding tape trilogy. Inward-looking and devoid of lyrical content, it's two offerings, whose titles may be translated as Root and Maelstrom respectively, allude to sub-surface phenomena, stability and churning chaos. Artwork by Heresie.
Australia Wide:
We offer FREE Shipping, Australia wide on any order. No minimum purchase value! Free shipping is via Australia post.
Express and registered post are also available at an additional fee.
Shipping Time
Orders are generally dispatched with 48 hours of your payment being processed (Excluding weekends and public holidays). Delivery time will vary depending on your location within Australia and should be no more than 3 - 9 working days. Please note postal services do not operate on Public Holidays and weekends.
We offer a 60 day returns policy on all items. We will exchange any item or give you a full refund if:
» Your item is defective i.e. a manufacturing fault
» You have been sent the wrong item.
Return postage costs will be refunded in full upon receipt. Please contact us prior to returning an item.
Change of mind within 60 days is accepted as long as the item is unopened and returned in original condition. (Return Post to be paid by buyer)
Satisfaction Guarantee
We want to make sure that your online shopping experience with Kish Kash Entertainment is a pleasant one. If you are not completely satisfied with your order or any part of your dealings with Kish Kash Entertainment please contact us so that we can rectify any problems.
Contact us: webstore@kishkash.com.au
or via the telephone 9am-3pm Mon-Fri :
Australian Customers Telephone: (03) 9349-1118
International Customers Telephone: +61-3-9349-1118